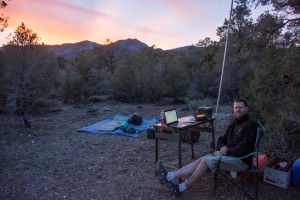 For most students and many researchers, the academic Spring Break is a chance to catch one's breath during the crazy pace of the Spring semester/term. Some people choose to use it as a vacation, heading to some exotic spot or at least "checking out" of the normal routine for a few day. Others stay at home, frantically trying to catch up on class requirements or lecture preparation. Rather than selecting one of these two extremes, next year try a trip to the field, but in "relaxed mode."
Why, you ask? Pretty simple, actually. Here are some reasons:
1) Examine the motivations and study design. Besides needing a break from the constant grind of the semester's activities, everyone in the sciences NEEDS to take time each year to contemplate the whys and wherefores of their own endeavors. This can only be done effectively in context, that is, by immersion in the environment and processes of study. People who are more focused on modeling and synthetic data analysis need to especially take heed. Getting out for a few days and simply watching the natural world function can really clear the mind and bring new questions to the front.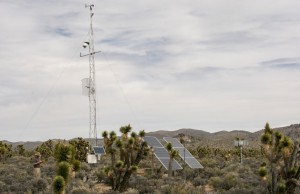 2) Improve the quality/results of summertime fieldwork. Timing this during Spring Break is particularly advantageous, as any epiphanies or insights can be conveniently worked into plans for summertime fieldwork. For instance, the scale of landscape and phenomena are really driven home by taking long, all-day hikes. Spending a day traversing a study area with the science questions in mind can easily lead to questioning the study approach and thoroughness. Sometimes the answer is positive, confirming that indeed you have the bases covered. Other times you see something that you didn't know existed, and now you need to modify your study plan. Either way, it's a win for the earnest researcher.
3) Get some preliminary data. Combining this Spring Break field getaway with some data collection can't hurt either. Why waste field time? Make some observations or improve your baseline data while you are out there. You can test a sampling workflow, set up some sensory equipment, or simply check on the status of your in-situ experiments. More information prior to the summer campaign can't hurt!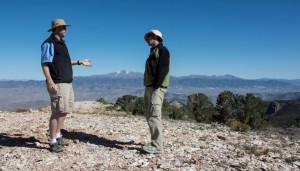 4) Introduce students or field assistants to the area. Making a fun, more relaxing trip into your study area is a good opportunity to familiarize yourself or your field crew with the landscape and logistics involved. A lot of unknowns can be removed in this process, and everyone's minds are able to spin up to the summertime plans in advance. This will maximize productivity during the regular field season.
5) Visit a new area at the same time. We all have those nooks and crannies of the landscape where we have not yet visited, yet know that we really should. It could be a nearby mountain range with similar characteristics as our study area, or it could be a local community that we've never really had the time to explore. A low-key Spring Break trip is the perfect time to fill in these gaps. You never know who you are going to meet, or what you are going to find until you check out the unknown.
So, rather than jump on a plane to Cancun or spend the entire week locked in a laboratory, take the time to get out and think scientifically without pressure. It will do you and your study plan a world of good.
Spring Break: use it wisely, go to the field!